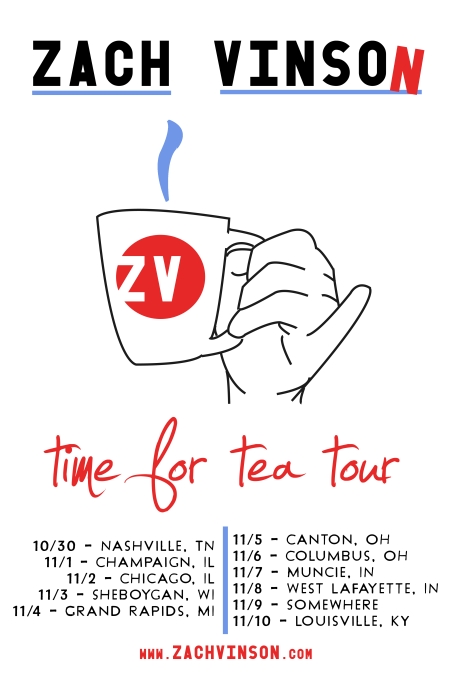 I give to you the Time for Tea Tour!

More details will soon follow. For now, check Google maps to see how far it is to the nearest show, add it to your iCal, and carve the details into your wall with a Swiss Army knife, just as a reminder.
You can find more details for the shows on the Shows page (who would have thought?)
We'll meet again.