Most people don't spend the better part of three years working on a 6-song EP, but there isn't much about this musical journey that has stayed on the straight and narrow.
After I released my last album in 2011, I went downhill in a hurry—burned out, weary, and shaken to the core that as much as I wanted to be a musician, maybe I wasn't supposed to be a musician. It's a terrifying (and probably necessary) thing to confront the idea that your life may be pointed in the wrong direction. That darkness stretched into 2012 and then into 2013 and 2014, to varying degrees.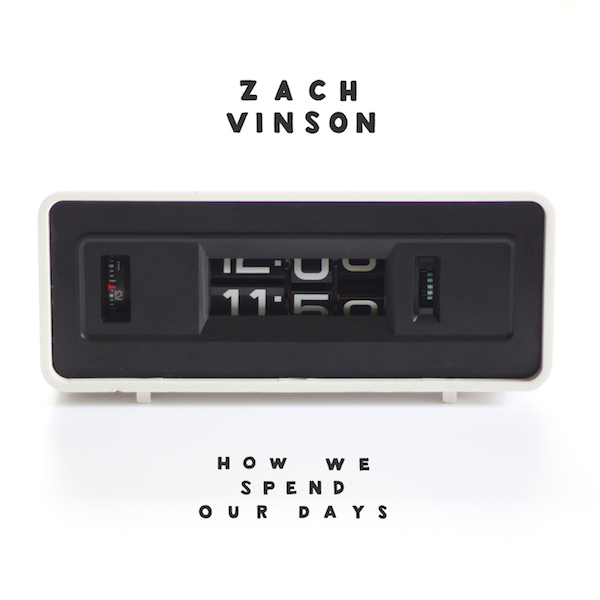 I've learned and re-learned a lot of things these past few years.
I've re-learned the joy of creating music. I've re-learned the power that music has to change who we are—to change the trajectory of a life, a day, a moment.
I've learned the difference between confidence and pride on one end of the spectrum, and between fear and humility on the other end.
I've learned the necessity of finding satisfaction in each step along the way, regardless of what it leads to or doesn't lead to.
I've learned that if a song doesn't move some part of me (my heart, my head, my feet), it's not worth playing.
I forget all of these things at times, too, but thankfully they come back to me more often than not.
So with that, I hand off How We Spend Our Days to the world. Some people will like it, some people won't, most people will never know of its existence. All of these things are well and good. Writing and recording these songs has done a world of good for my own heart, and I hope it can do some of the same for you.
Let's talk soon,
Zach
p.s. You can stream the album below, and you can also find it in all the usual places (iTunes, Spotify, My Bedroom Closet).
Better Man

Zach Vinson

4:30

Hold My Son

Zach Vinson

3:53

Our Love Is Whatever

Zach Vinson

4:43

You're the One

Zach Vinson

3:16

Home

Zach Vinson

3:55

You Can Have Me

Zach Vinson

3:29

Lady

Zach Vinson

3:18