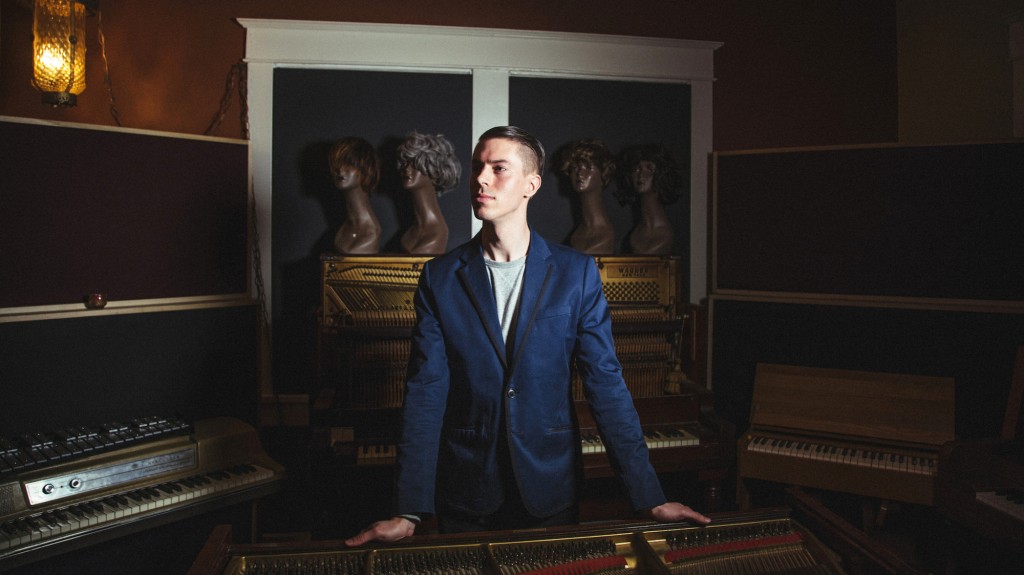 After a four-year hiatus, indie piano artist Zach Vinson is back behind the ivories with his new EP, How We Spend Our Days. With a quirky pop/rock sound that moves between influences from Ben Folds, Ben Kweller, Nada Surf and a hint of Weezer, Vinson's earlier releases caught the ear of numerous tastemaking blogs and newspapers, and How We Spend Our Days is sure to build on that success.
Better Man

Zach Vinson

4:30

Hold My Son

Zach Vinson

3:53

Our Love Is Whatever

Zach Vinson

4:43

You're the One

Zach Vinson

3:16

Home

Zach Vinson

3:55

You Can Have Me

Zach Vinson

3:29

Lady

Zach Vinson

3:18
Recent Press:
"Expertly arranged, crafty, heartfelt. Listen and love it!"
– Ann Powers, NPR
"On his new album, How We Spend Our Days, the singer-songwriter skips from ornate figures to chipper piano pounding, occasionally switching to early Weezer-esque power chording on guitar, and sounding good-natured, dead-level and pop-smart all the while."
– Nashville Scene
"…a catchy, concise, indie-pop-tinged piano rocker on par with Ben Folds' best."
– Performer Magazine
"Vinson's alluring piano pop is enthralling and unique while remaining true to influential bands who've come before him."
– Baeble Music
"[A] piano playing virtuoso…Vinson moves from instrument to instrument, showcasing prowess on everything from the piano to Wurlitzer to acoustic and electric guitars. 'Home' opens on the ivories, but swells to incorporate a full- sounding array of pulsating drums, thump-along bass, rockin' guitars and reedy vocals."
– Exclaim!
"The pianist generally showcases influences from the likes of Ben Folds and Ben Kweller, but this track is a little different. Backed by his touring band, Vinson plugs in his electric guitar and channels Weezer for a straight-up pop-rock song."
– PureVolume