It's been a while since I wrote some thoughts on here. But I have a good excuse for that. I've been extremely busy growing this mustache (may it rest in peace). It lasted for about 6 beautiful weeks, during which I got complements from complete strangers nearly every single day. I shaved it two days ago on my anniversary, as a gift to my wife (who was not among those showering me with complements regarding my facial hair).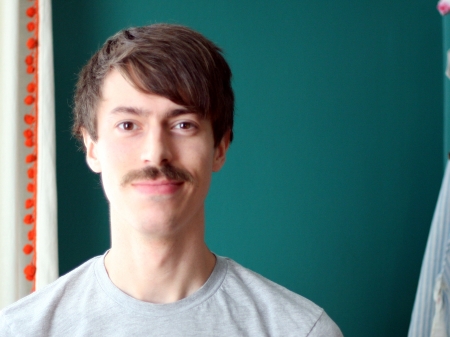 My journey into, through, and around music continues to make its own twists and turns. I'm continuing to dive deeper in search of exactly what it is I am and am not as an artist/writer/musician/human. Yikes, it's hard.
As kids in America, we're told that we can be anything that we want to be, but at some point the reality hits that you have to exclude a thousand things in order to do one thing well. No one ever tells you that.
We love to "keep our options open." Maybe we'll go back to grad school, maybe we'll start our own business, maybe we'll get a surprise inheritance from a long-forgotten relative, maybe a position will open up in that company we've always thought would be so fun to work for. Or maybe we're just treading water, as life happens (or doesn't happen) to us. We wake up and we're however-many-years-old already. How did that happen?
It's time to start eliminating our options.
I thought I excluded enough things when I narrowed it down to "musician," but it's becoming clear that that is only a placeholder until I'm able to cut all the way through to whatever is at the center of all this. Maybe someday I will find a home. Maybe someday you will find a home too.
On a different train of thought, a couple shows have been added to the calendar, with more to come soon. New songs are taking shape, and writing continues to prove to do my heart good.
On the the days I remember that I have a heart, I often find it refreshed and hopeful. On the days that I remember the reasons I have to feel gladness in my bones, I feel that gladness. Thank goodness. It's the remembering that trips me up.
Let's talk again soon.
ZV