I've been thinking a little bit about words lately.
Words are these odd, clumsy, unwieldy things, but every now and then they get lumped together in a way that unlocks some hint (or hammer) of meaning we would never have stumbled on otherwise.
It always surprises me when it happens, and it's always such a blessing. Blessing. There's a funny word I don't use much.
I've been keeping my nose in books more lately, and I think it's these little blessing-surprises that keep me coming back. It's like a little kid tugging at my shirt, an insistent reminder that things mean something. Yes. Yes yes yes yes.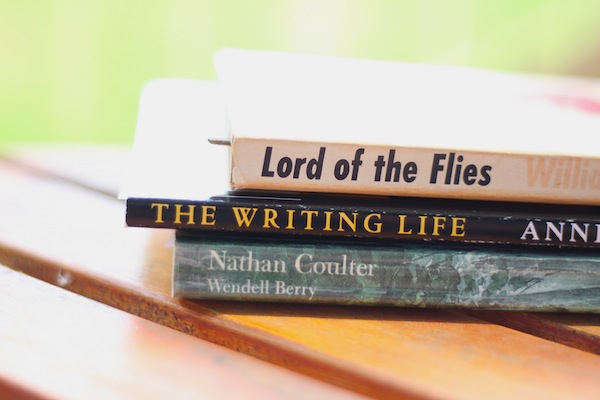 For instance, these couple lines from a Wendell Berry novel. There's a young boy swimming in a river:
"I shook the water out of my eyes and floated. The sky seemed a deeper blue after my eyes had been in the dark. . . . I said, 'I'm Nathan Coulter.' It seemed strange."
Or these words from marine biologist Ed Ricketts about the sea star, a type of star fish that intentionally rips one of its own arms off from time to time and lets it walk away:
"It would seem that in an animal that deliberately pulls itself apart we have the very acme of something or other."
Maybe those words didn't tug on your shirt, and that's ok. But I hope something does. Find that. Because things matter and things mean, and words do both more than most.