Today, I'm sitting at home in Nashville where it is fifty degrees or so. Tomorrow we will make the long drive up to Wisconsin and watch the temperature drop and the rain turn to sleet turn to snow until things are as cold as they're supposed be at Christmas.
As a kid growing up in Wisconsin, part of our family's Christmas traditions every December was to sing an incredibly old song called "O Come, O Come, Emmanuel." The dark, haunting melody dates back to the 1400s, the lyrics were penned a couple hundred years later, and eventually the two were married together.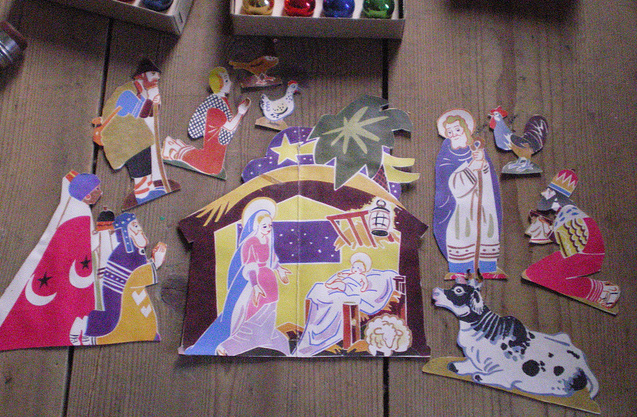 We would quietly sing this mournful old song by candlelight after supper throughout December, which is kind of an odd thing to do in the general American understanding of "the Christmas spirit."
A little context is probably in order…
Back long before we caught mommy kissing Santa Claus and all that, the Christian understanding of this season has been one not of wild, festive celebration (which has its place), but of waiting, of hopeful expectation, of thinking back to the uncertainty of a world where Jesus Christ had yet to be born.
So there is your history lesson for the day, and also some context to make sense of this song.
Without further ado (adieu? I do? Ah-doo?), here's a new recording of "O Come, O Come, Emmanuel" for your listening ear. You can stream it below, or right-click here and select "save as…" to download it. If the download gives you any trouble, just shoot me an email at zachvinson(at)gmail.com and we'll get you squared away.
Special thanks to my drummer, engineer, friend, and jack of all trades, Jason Torrence, who helped pull this together.
Merry Christmas, all.
O Come, O Come, Emmanuel

Zach Vinson

3:24