I decided to be much more hands-on with the manufacturing of "The Streets Will Turn to Streams." It's really convenient to send all your art files off to some company who will take care of everything for you (not that that's a bad thing), but I've put a lot of myself into the music on this album and it only seemed right to continue that in the making of these CD cases. Also, I thought it would save me money, but that has turned out to be untrue.

The artwork for "The Streets Will Turn to Streams" (I've got to find a way to abbreviate that title, it's way too long to type out over and over) was designed by a tall Australian fellow here in Nashville named Luke Stockdale from Whiskey Theatre. He does really amazing work that you can check out at Whiskeytheatre.com.
The artwork was then sent off to three different places: the company that copies the actual discs, the company that prints the lyrics/insert, and a place that makes custom-designed rubber stamps. After getting the rubber stamps finished, buying some block printing ink online, and getting some supplies and advice from a local art store, I was ready to get down to business.
My work station (aka the kitchen table):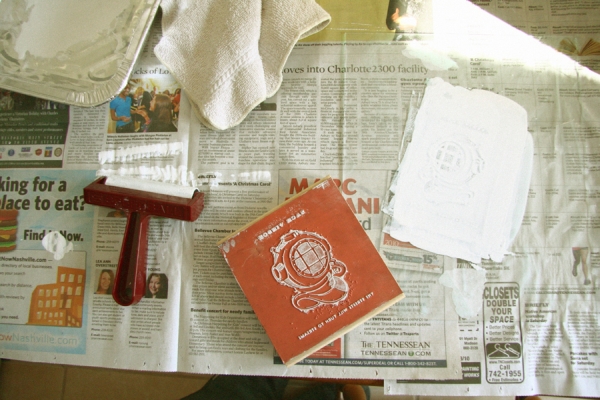 The front cover (upside down):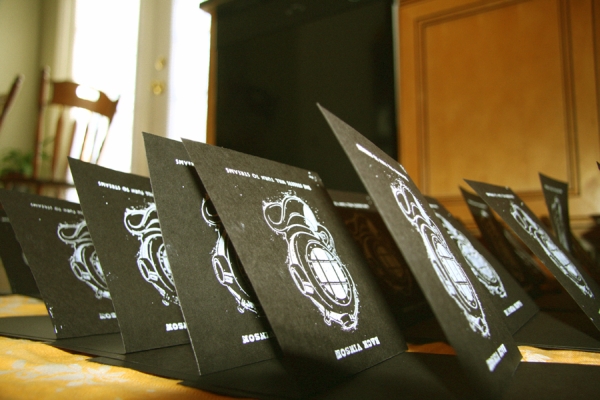 Some of them are turning out a little better than others, but I'm growing attached to the human-ness of the messed up ones.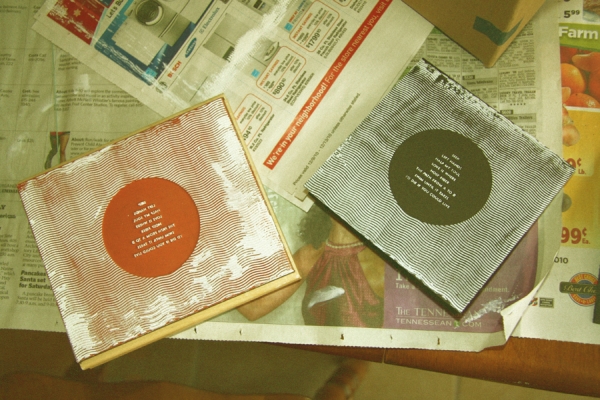 The back cover: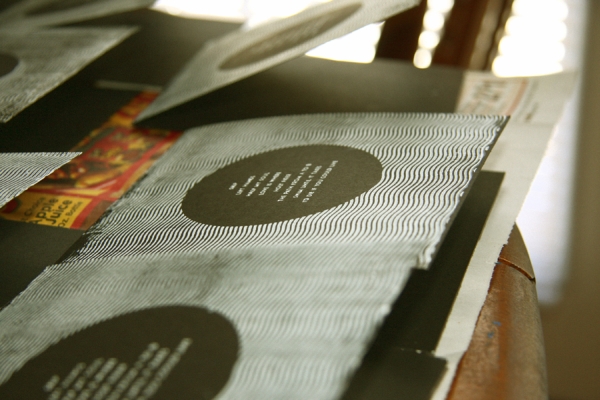 Farewell my children!